EMERGENCY SERVICE AVAILABLE SEVEN DAYS A WEEK.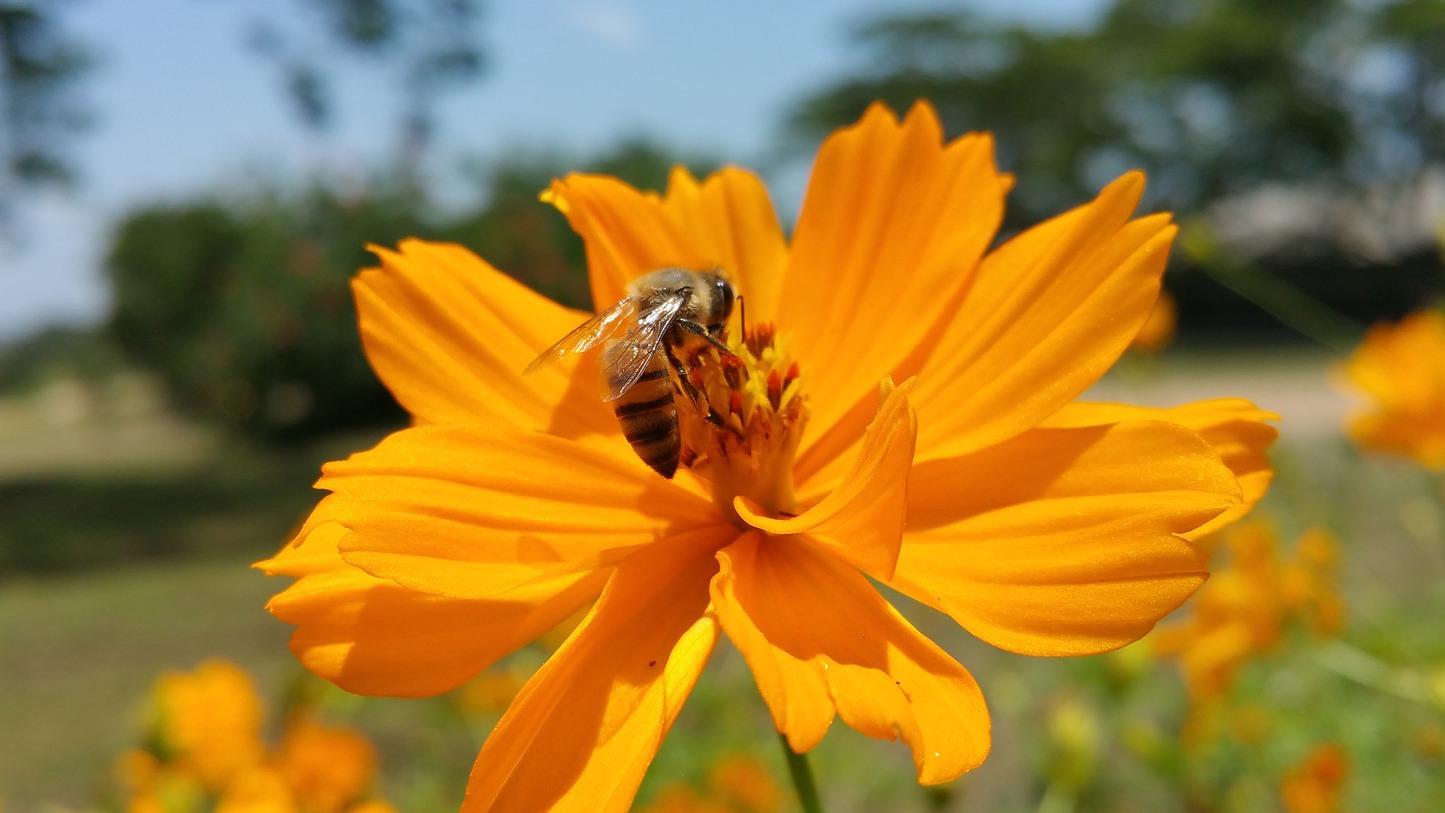 Africanized honey bees, known colloquially as "killer bees", are some hybrid varieties of the Western honey bee species, (Apis mellifera), produced originally by cross-breeding of the African honey bee with various European honey bees such as the Italian bee. The hybrid bees are far more aggressive than any of the various European subspecies. Small swarms of Africanized bees are capable of taking over European honey bee hives by invading the hive and establishing their own queen after killing the European queen.
The Africanized honey bees in the Western Hemisphere are of mixed descent from 26 Tanzanian queen bees of A. m. scutellata, accidentally released by a replacement bee-keeper in 1957 near Rio Claro, São Paulo, in the southeast of Brazil, from hives operated by biologist Warwick E. Kerr, who had interbred honey bees from Europe and southern Africa. Hives containing these particular queens were noted to be especially defensive. Kerr was attempting to breed a strain of bees that would produce more honey and be better adapted to tropical conditions (i.e., more productive) than the European subspecies of honey bee used in South America and southern North America. The hives the bees were released from had special excluder grates to prevent the larger queen bees and drones from getting out and mating with local queens and drones of European descent. However, following the accidental release, the African queens and drones mated with domesticated local non-African queens and drones, and their descendants have since spread throughout the Americas.
EMERGENCY SERVICE AVAILABLE SEVEN DAYS A WEEK
415-385-1061 or 650-773-9870
Office Hours
Monday 7:00AM-7PM
Tuesday 7:00AM-7PM
Wednesday 7:00AM-7PM
Thursday 7:00AM-7PM
Friday 7:00AM-7PM
Saturday 7:00AM-7PM
Sunday 7:00AM-7PM
OR CALL US NOW 415-385-1061