EMERGENCY SERVICE AVAILABLE SEVEN DAYS A WEEK.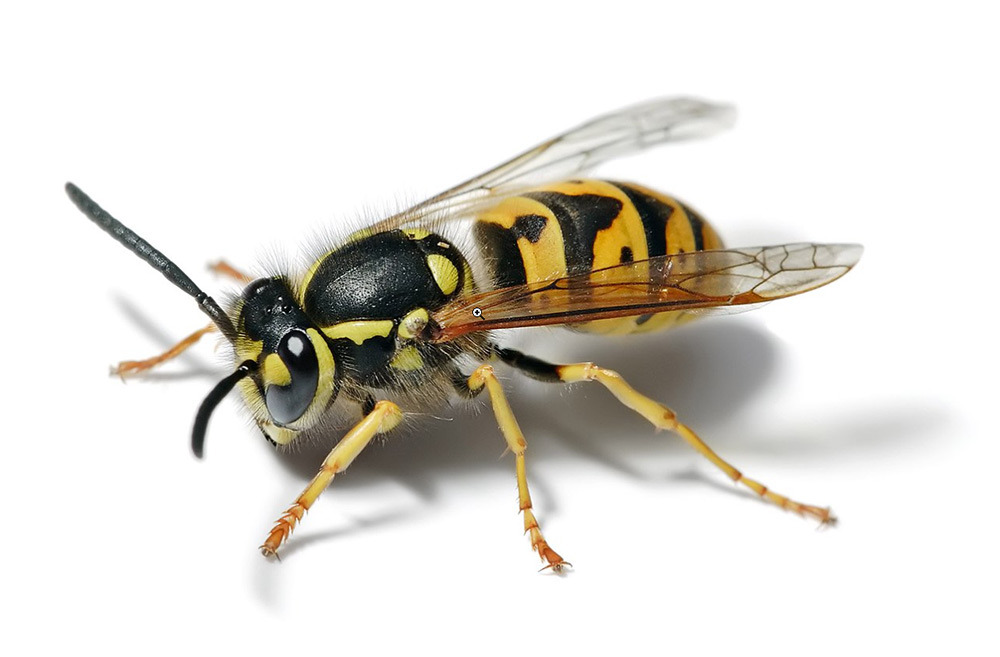 Yellowjacket is the common name in North America for predatory wasps. Members of these genera are known simply as "wasps" in other English-speaking countries. Most of these are black and yellow; some are black and white (such as the bald-faced hornet, Dolichovespula maculata), while others may have the abdomen background color red instead of black.
They can be identified by their distinctive markings, small size (similar to a honey bee), their occurrence only in colonies, and a characteristic, rapid, side to side flight pattern prior to landing. All females are capable of stinging. Yellowjackets are important predators of pest insects.
Yellow jackets, often called "bees" as they are similar in size and appearance and both sting, are actually wasps. A typical yellowjacket worker is about 12 mm (0.5 in) long, with alternating bands on the abdomen; the queen is larger, about 19 mm (0.75 in) long (the different patterns on their abdomens help separate various species). Workers are sometimes confused with honey bees, especially when flying in and out of their nests. Yellowjackets, in contrast to honey bees, are not covered with tan-brown dense hair on their bodies, they do not carry pollen, and do not have the flattened hairy hind legs used to carry it.
EMERGENCY SERVICE AVAILABLE SEVEN DAYS A WEEK
415-385-1061 or 650-773-9870
Office Hours
Monday 7:00AM-7PM
Tuesday 7:00AM-7PM
Wednesday 7:00AM-7PM
Thursday 7:00AM-7PM
Friday 7:00AM-7PM
Saturday 7:00AM-7PM
Sunday 7:00AM-7PM
OR CALL US NOW 415-385-1061